Welcome to Indicia Worldwide's careers pages
Scroll down to view our live roles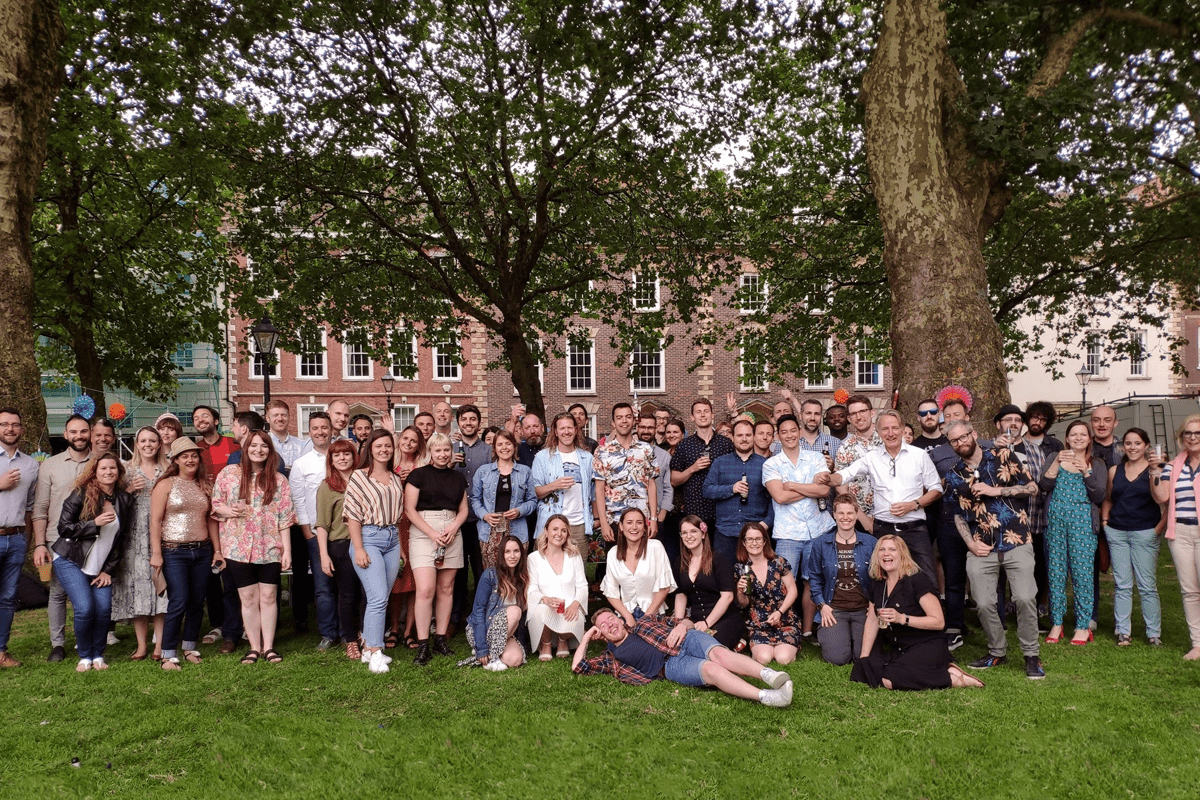 Our people create new value for our clients. It's an inspiring purpose - and Indicia Worldwide people are an inspired bunch.
We bring together creative, data and technology talent with production and procurement expertise, to improve both marketing performance and production efficiencies for brands. We offer exciting opportunities in a huge range of specialisms and locations.
Working for Indicia Worldwide is fast-paced, rewarding and thought-provoking. Our clients believe in what we do because our people love solving client problems. We're agile, flexible and fun to be around too.
Working here isn't just about the love. We understand that everyone is different and recognise this in our approach to flexible working, employee benefits and access to learning and development.
We make sure our pay and benefits packages are competitive in each country where we operate and our managers support their teams in balancing their home and work lives.
What our people say

"Indicia Worldwide means to me a truly integrated, multicultural workforce. It's great to be part of a business that's all about taking complex client problems and finding solutions that are as simple as possible. This company will motivate you, encourage you and challenge you."
Felix Fresnadillo
Head of Production Management, Madrid



"At Indicia Worldwide we create connected brands. I love that we tend to resist the conventional ways of seeing, doing and thinking – we pride ourselves in harnessing creativity, technology and culture. Our core goal is to build brands in the right way, finding that strategic and creative white space in order to create work that makes a difference, drives value for our clients and, in the best of cases, impacts the world"
Sophie VonPflugl
Group Account Director, NYC
"Working at Indicia Worldwide at this very moment is exciting. The team is a great mix of expertise; together we want to produce the best work we can, and still get excited at the thought of a new client or brand proposition to work on."
Pete Conheeney
Planner, Bristol

"The most interesting thing about working here is global collaboration. The main benefit of working here is the focus on employees – their growth and career progression. Managerial support and work flexibility are great here."
Vijaya Kamath
Country Head, Mumbai



"Working with colleagues and clients from different countries gives me a good opportunity to get insights into local marketing and the understanding of local cultures. We're good at using and developing technology to provide a better service to our clients and improving our working efficiency."
Jessie Zhao
Senior Project Manager, Shanghai
About Indicia Worldwide
Indicia Worldwide is an insight and technology led communications agency with global production expertise. Our vision is to create new value.
Indicia Worldwide is the product of three successful businesses, brought together by our parent company Konica Minolta in 2017. The vision was, and is, to unlock growth for our clients by helping them deliver a more engaging customer experience.
How do we do that?
By being more efficient – using data, technology and global production capabilities to deliver your message at scale and speed
And by being more effective – using data and human insights to create mutually rewarding experiences for consumers and brands